Hentai Heroes
Trending
Hentai Heroes Game Review for 2021 [Leaked Images and FREE Tokens]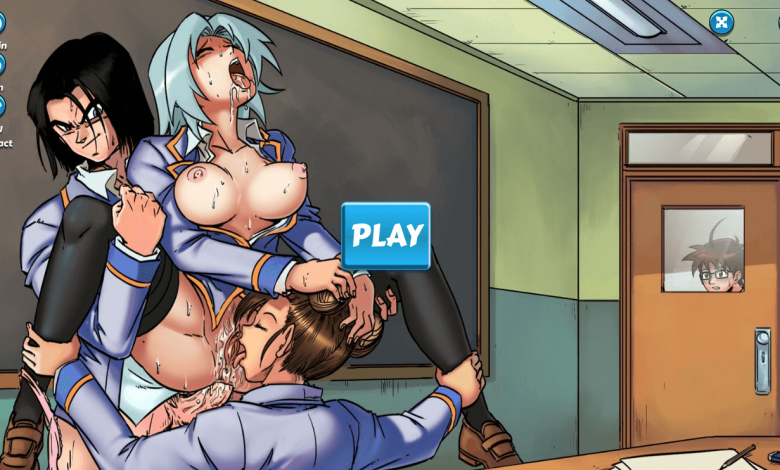 Interested in Hentai Heroes but want so more information? Maybe you've just heard of the game, possibly came across it online, and it sparked your interest. Whatever is the reason you have, you will find all the information here. Continue to read my Hentai Heroes review.
While we all enjoy porn videos, the stories behind them can be a bit lacking. Now, I know that there are not many people who watch porn for engaging stories, but you should think about how much more involved you become with a good story.
This is one of the things that makes many porn games stand out. The games are fully animated or rendered with 3D models, and they don't always use voice actors. This means that there can be a greater focus on the story design, and you don't need human chemistry to get the job done.
The best part is that in video games, you have control over the things that happen, which gets you feeling way more involved. Depending on who you are, that may even turn you on more than watching some porn.
Hentai Heroes is a sex RPG game, which is a great combination by the way. This is for all those people who love to see their favorite anime characters get some hot and sexual action.
Lucky for you, I went ahead and gave the game a whirl, and this is my review of it based on that experience.
---
About Hentai Heroes
Let's start by giving you a little insight into the game. So, Hentai Heroes is not one of those gaming porn sites that turns out to be a gateway to some other porn games and some videos.
Of course, there's nothing wrong with that. I mean, who can complain about getting access to some of the best sex games ever, as well as a slew of porn videos to enjoy at your leisure?
I'm just saying that Hentai Heroes doesn't fall into that mold. Instead, the game is its own complete entity, which is filled to the brim with content for you to enjoy as you play.
For those who aren't aware, the word "hentai" is a blanket term used to refer to porn content that is animated. Japanese anime characters are usually at the center of these videos, and they tend to be prominent ones that are featured in well-known programs.
While the game doesn't use the same names for obvious licensing reasons, many of the characters you encounter are obviously re-skins of popular anime heroes or villains. For example, an early scene has two prominent characters from the hit anime series known as One Piece.
What makes the game stand out is the immense amount of content that is present in it. It's a simulator and an RPG game in the truest sense, as there's a whole world that exists for you to explore.
---
The Plot of Hentai Heroes
The plot of the game is not something that I understood right off the bat because the first thing I saw was some girl tempting a dude with his dick out to chase her so she could put it inside her.
By the time he caught up, she led him to a place that was filled with hot babes for him to stuff his cock inside of.
It turns out that the point of the game is to build the ultimate harem. For the uninitiated among us, you can think of a harem as a group of girls that exist just for you to have sex with. You meet different girls as you progress, and you get the chance to add each of them to your ever-expanding harem.
Your character is the guy who was chasing the girl in the opening sequence, and his nerdy demeanor seems to just make the story that much better.
This type of thing never happens in real life, and the player is made to feel like the luckiest person on the planet. Of course, with the main character that's so nerdy, it also feels like this is the luckiest day of his existence. So, it's not hard to relate to and resonate with what is going on.
There are over 50 girls for you to add to your harem, and many of them are quite the challenge to recruit. The funny thing is that these girls provide a source of income for you in the game. How crazy is it to have women pay you to sleep with you?
---
My Hentai Heroes Review
While I'm not exactly bothered by it, I always prefer when a sex game allows me to experience at least a bit of it before requiring me to sign up. I just don't want to create an account for something and end up not using it because the site sucks.
That's one of the things that stood out to me about Hentai Heroes. This game allowed me to really get my hands dirty with it from the onset, and I wasn't asked to fill out any forms.
I think the character and world designs are very well done, and it just adds to the whole immersive experience.
There are several systems that are introduced in the course of play, and they all come together to give the game a unique feel. I must admit that it was a lot to digest initially, but once I paid attention, many of these systems became second nature to me.
I can't think of the last time I looked forward to a sex game. Sometimes I even play this when I had planned to play my regular video games. Hentai Heroes is an incredible experience, and you should have it too!
---
The Difficulty of Hentai Heroes
I wouldn't call the game a difficult one, but there are a few things that can present a moderate challenge during your playthrough. The first is the tutorial section that I mentioned above. Getting acquainted with the various systems such as the money, the energy, the adventure, the market, etc.
Remembering what to do with all these things is daunting when you're a new player. However, once you get the hang of it, the game starts to come to life in all its sexy glory.
There's also the matter of banging and recruiting the girls. As the game progresses, doing this requires more and more effort, but I need to reiterate that I still wouldn't describe it as too difficult.
---
Pros of Hentai Heroes
Some of the best things about Hentai Heroes are:
Well-animated aesthetic
Recognizable characters from well-known anime and manga
An amazing and alive world to enjoy
Rankings and leaderboards introduce a competitive aspect
Interesting story to get into.
Multiple modes to play and enjoy
No signup required to start the game
Gameplay is smooth and near flawless
---
Cons of Hentai Heroes
Here are a couple of the things I didn't like so much:
While the soundtrack is great, there is only one, so it gets very repetitive after a while.
In-game currency seems like a requirement in the game's later stages.
---
My Final Verdict
I must say that Hentai Heroes gave me a pleasant surprise. I never expected to find such a gem walking among the ranks of porn games. I can't think of many other games that can appeal to my need for anime, sex, and gaming in one package.
This game deserves your attention, and don't expect to have any regrets as you dive into the amazing world.
---