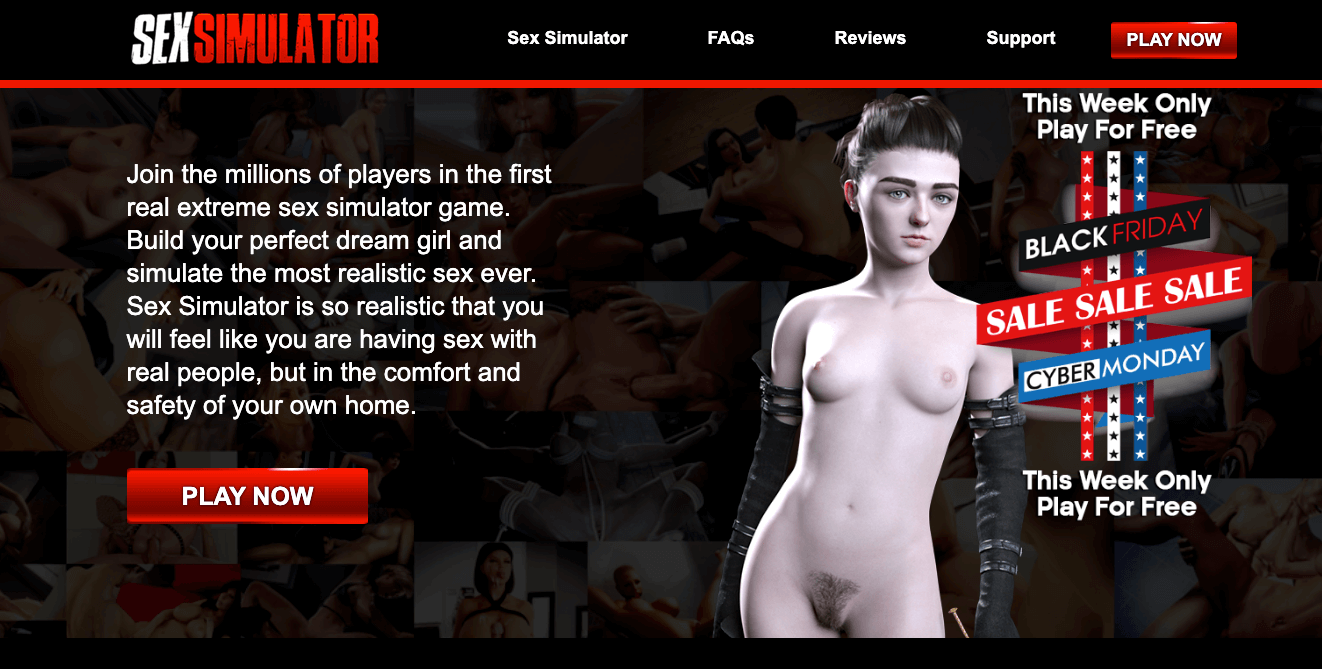 SexSimulator is just one of those adult games sites that have taken the world by storm. You'll surely be amazed by its stunning CGI resulting in realistic-looking pussy and tits, making you feel like it's more than a sex simulation and you're fucking real people. If you haven't tried this game, we're giving you the chance to explore it and turn your fantasies into reality.
Are you and your dick excited? You should be! As review pros, we'll give you our blow-by-blow experience and in-depth review of this game. Enter the world of sex simulators by continuing to read our review below!
---
About SexSimulator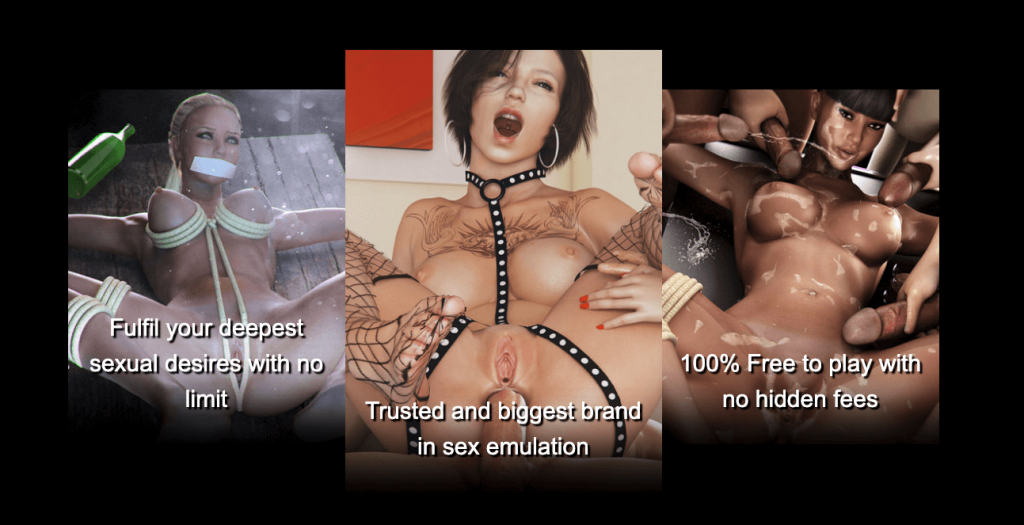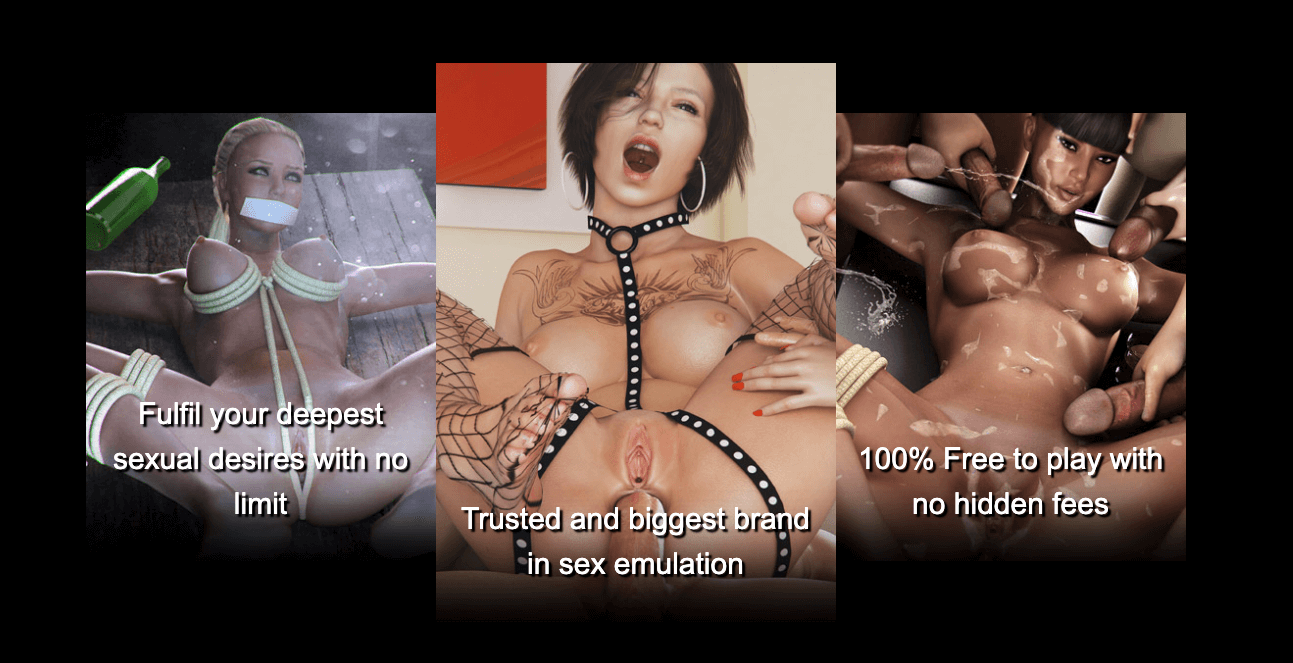 As soon as you decide to browse the page for yourself, it's not hard to see why. You see, most of these sex sites similar to it like to make an impact, and SexSimulator makes a huge splash almost instantly.
You're greeted by a visual of some hot 3D models getting the stuffing pounded out of them. The funny thing is that it's a background video. There's something you should be doing on the page at this point, but your attention is commanded by the most realistic scenes that are unfolding.
Once you can hold it together, it's time to answer the required questions for you to jump into the fun headfirst. The questions just help the site to have the basic information it needs for its users. Therefore, you're required to select your gender, the gender you desire, and the age range that you prefer.
Note that the background video is "complemented" by the most seductive sounding voice that articulates the questions that you're answering. Once you get through the few questions, you complete the signup process, and you're ready to fuck!
Sex Simulator may not be the porn game you expect because it's not a website that's dedicated to a single game. In my opinion, what you get is better than anything you could've hoped for.
Instead of a single game, you get access to multiple games and a slew of hot porn videos. All that should keep your horny appetite satisfied for a very long time.
---
The Plot of SexSimulator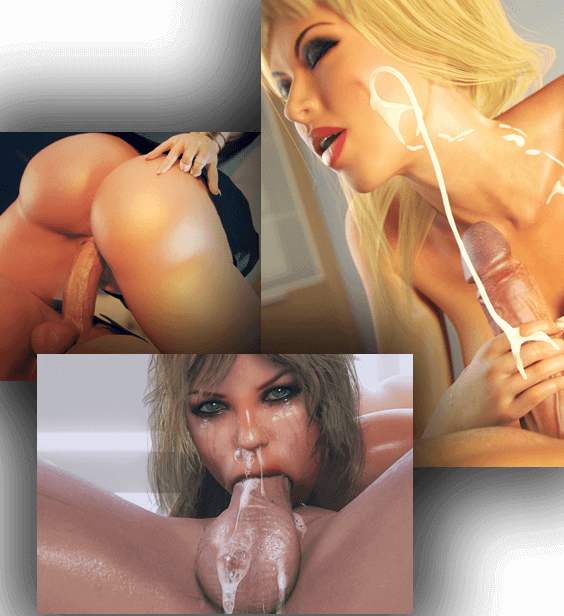 Honestly, in my gaming experience, Sex Simulator doesn't have much of a plot if we're talking about the base game. Depending on who you are and what you like, this may not even matter to you.
You see, some people play these sex games just for the level of control they have over everything and to bring life to their sexual desires. After all, the best porn content is the fantasy you create for yourself. Others (though they are few) want an engaging story that ties everything together.
I'm one of the people who fall under the former category, so the lack of a story is no issue for me.
---
My Sex Simulator Game Site Review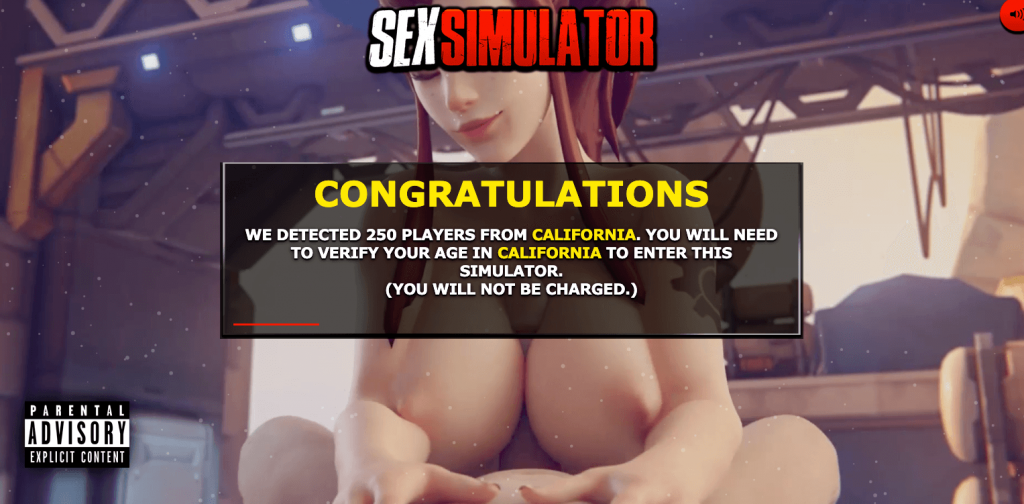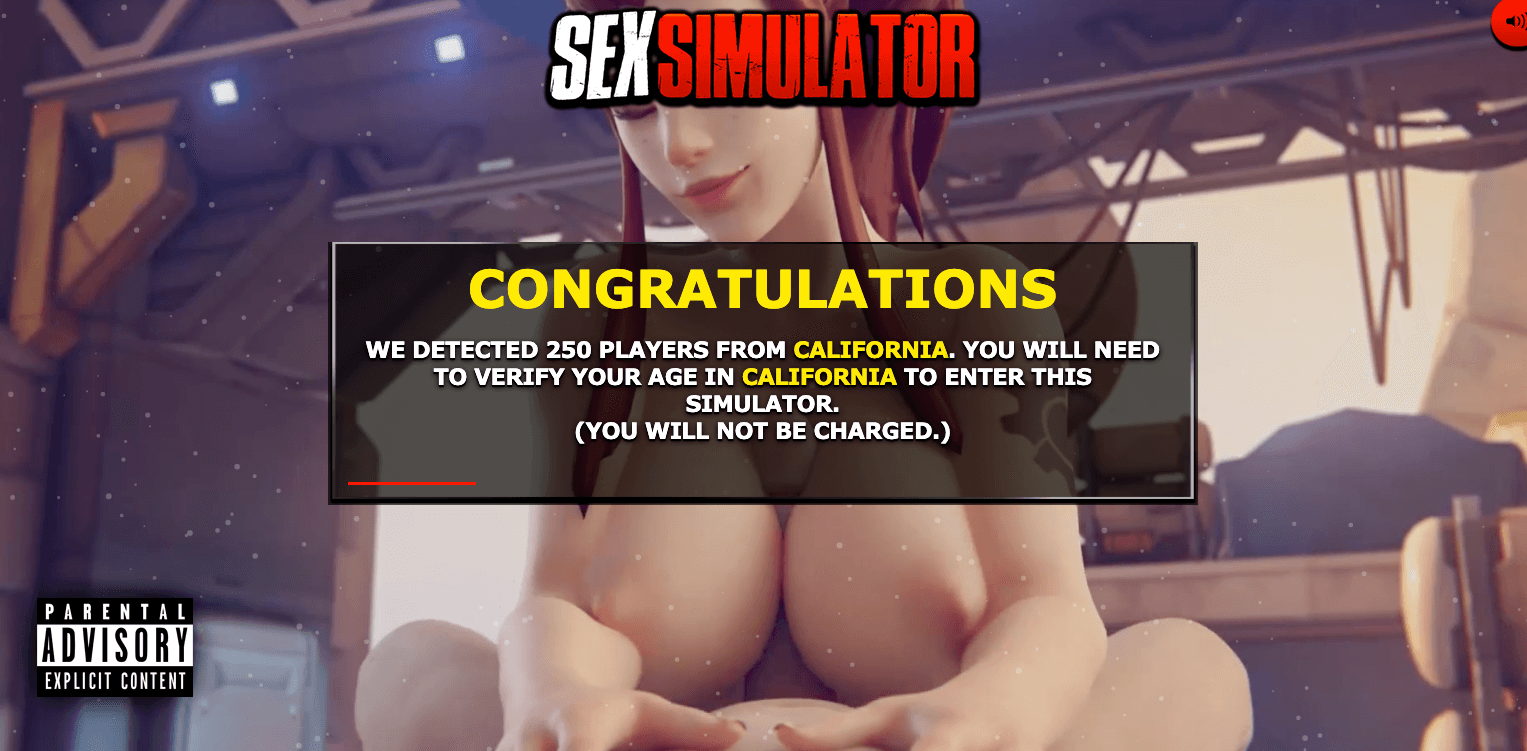 Sex Simulator was first introduced to me by one of my friends. The moment I visited the website, I was blown away by the visuals that I'm seeing. Imagine, seeing hyper-realistic movies playing of a guy plowing a hot woman. She's so real-looking that you might think she's an actual person.
I'd have to say right off the bat that the team has outdone themselves paying attention to even a tiny bit of details making for a great overall experience for fans and gamers alike. To me, that's an advantage Sex Simulator has over a few porn games sites that I've seen.
You should also note that Sex Simulator is a platform for more games. So imagine my surprise when I found out that there were over 450 other sex simulator games within the Sex Simulator site available exclusively to you on the website. It feels like I'm a young boy getting the best toy on Christmas Day.
Signing up was pretty simple. After setting up my own avatar and account, I was prompted if I wanted a multiplayer or single-player game. I was amazed that there was a wide array of fantastic games waiting there for guys like me.
I just quickly browsed some of the player reviews of a few games, checked bonus videos, and in no time I was able to choose a porn game title, pick a character to bang, and play the sex simulator game I chose for hours!
It's just some of those rare jewels on the Internet you'd be lucky to find, as there aren't a ton of these sex game sites that can deliver the same quality as Sex Simulator. I'm just grateful that fans like me get the chance to play these sex simulator games for free, all while enjoying the short yet beautifully-rendered CGI sex movies on display.
---
The Difficulty of SexSimulator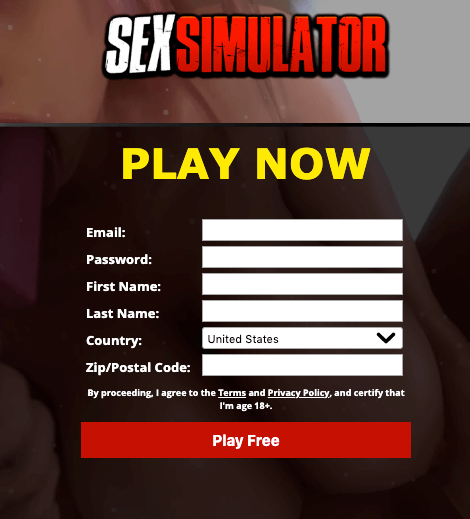 The Sex Simulator base game, based on my review, doesn't have a steep learning curve or great difficulty. Don't be surprised if the most difficult thing you encounter is trying to control yourself as you dive into the sea of games.
Most of the games require your use of the mouse and keyboard in various ways to play them and perform in the sex scenes, but that is nothing difficult, so there's no need for you to worry about that. Check out Sex Simulator's FAQ page before you start playing.
---
How is SexSimulator Different from other Porn Games?
What I think differentiates Sex Simulator from other sex games is just the sheer quality it brings to the table for porn entertainment. It truly shines in all aspects of sex simulation, as you get to choose 450 games (most of them as FREE games, mind you) on the site. Fans can also unlock tons of bonus games to play with exciting sex characters to choose from. Just the number of games on offer is compelling compared to more sites claiming this.
---
Pros of SexSimulator
The next thing is to highlight some of the high points about Sex Simulator. These are:
Short load time/fast download speeds
Servers used for providing DVD downloads are well maintained
The signup process is remarkably easy on the website
Most of the sex games are well designed
A large amount of quality bonus game content to enjoy
The Sex game site design is modern and intuitive
---
Cons of SexSimulator
Of course, the site also has a couple of low points too, which are as follows:
A few of the games are not very good
Some of the DVD videos are too short
You might be asked for your credit card information, especially when unlocking premium and exclusive games content
---
My Final Verdict on Sex Simulator Games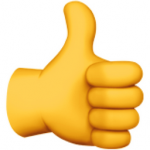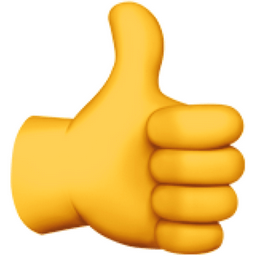 Sex Simulator is a great site for you to enjoy some of the most high-quality fuck games that you can get your hands on today. Check out the privacy page before you signup. You can tell that the game site was designed to please its visitors, and it achieves that stunningly.
The SexSimulator site is highly recommended and we can assure you that you'll be fapping like there's no tomorrow once you're here.
---